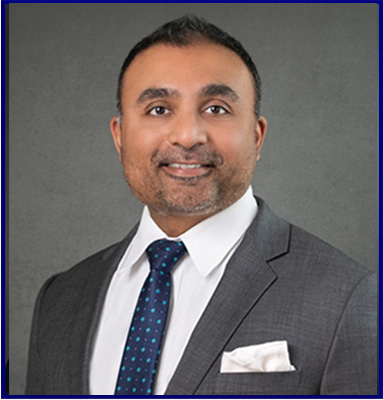 Abraham Chacko, DO
Dr. Abraham Chacko is a gastroenterologist at Houston Regional Gastroenterology in Houston, Texas, treating patients in the Sugar Land, Katy, and Cypress clinics. Dr. Chacko grew up in Philadelphia, PA where he completed his Bachelors of Science and a minor in Spanish at Villanova University. After college, Dr. Chacko continued his medical journey conducting research in the Immunology Department at the University of Pennsylvania School of Medicine.
Following his research year, he remained in Philadelphia and attended Philadelphia College of Osteopathic Medicine. Dr. Chacko completed his internship and residency in Internal Medicine at Rowan School of Osteopathic Medicine, formally known as the University of Medicine and Dentistry of New Jersey. He completed his fellowship in gastroenterology at Riverside Medical Center, which was affiliated with Midwestern University School of Osteopathic Medicine in Chicago.
Dr. Chacko aspires to "provide complete and thorough care to his patients while taking the time to listen to their needs." Dr. Chacko's clinical interests include chronic GERD and other esophageal disorders, IBS, diseases of the pancreatic and biliary systems, and women's digestive disorders. Additionally, Dr. Chacko performs diagnostic and therapeutic EGD's and colonoscopies, motility studies such as anorectal manometry, pH/Bravo studies, esophageal manometry, advanced endoscopic procedures such as RFA for Barrett's Esophagus, trans oral incisionless fundoplication for chronic GERD, and ERCP with spyglass.
In his free time, Dr. Chacko loves to spend time with his beautiful wife and children. He is an avid sports fan, and especially enjoys cheering on his favorite college basketball and football teams.