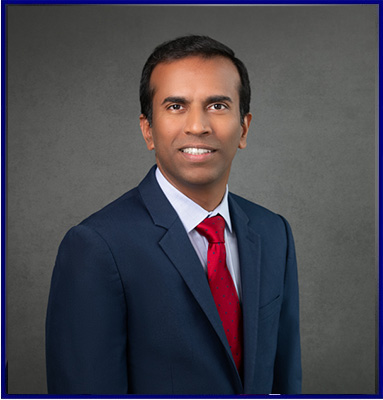 Srinivas Ramireddy, M.D.
Dr. Srinivas Ramireddy, MD, is a gastroenterologist, and he joined Houston Regional Gastroenterology (HRGI) in 2023. He completed advanced endoscopy training at The University of Texas Health Science Center at Houston (UTHealth Houston). Prior to joining HRGI, Dr. Ramireddy served as an Assistant Professor at UTHealth Houston for four years. During his tenure at UTHealth Houston, he assisted in training several fellows and advanced fellows in treating a variety of Gastrointestinal problems and performing different endoscopic procedures.
Dr. Ramireddy treats many acute and chronic conditions, such as acid reflux, hiatal hernia, abdominal pain, anemia, GI bleeding, large colon polyps removal, and other digestive issues. He also assists with bile duct disorders, including gallbladder stones and bile duct stones. Additionally, his experience includes managing various pancreatic disorders, including pancreatic cysts, acute pancreatitis, chronic pancreatitis, and peripancreatic fluid collections.
Dr. Ramireddy is committed to helping patients understand their condition and why the treatment is needed.
He performs the following procedures:
Diagnostic and therapeutic endoscopy and colonoscopy
Diagnostic and therapeutic endoscopic ultrasound (EUS)
Endoscopic retrograde cholangiopancreaticography (ERCP)
Endoluminal stenting
Third space endoscopy
Single and double balloon enteroscopy
Capsule endoscopy
Esophageal and anorectal manometry
In his spare time, Dr. Ramireddy engages in research initiates and serves as a member of local and national gastroenterology committees. His work has been presented at international conferences and published in many well-respected journals.
In 2021 and 2022, Dr. Ramireddy was recognized in Super Doctors as Texas Rising Star.